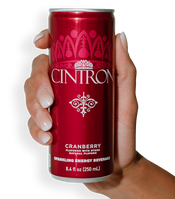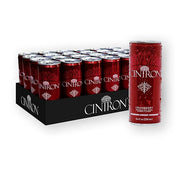 Cranberry
Cranberry with hints of citrus
Regular price
Sale price
$42.00
Sale
Sold out
Tart, sweet, and sparkling, Cintron Cranberry is a perfectly balanced beverage. With a fruity aroma and mild cranberry flavor, it's delightful on its own or mixed into a cocktail.

Caffeine combines with taurine to give you the energy boost you need to get through your day. Cintron Cranberry also contains glucuronolactone, found only in premium energy drinks, this ingredient eliminates that dreaded crash effect.

With only 60 calories and 14 grams of sugar, Cintron Cranberry is a healthier choice since it contains less sugar and calories than other energy drinks. Each can is filled with essential B5, B6, and B12 vitamins, niacin, and pantothenic acid so you can feel good every time you reach for this premium energy drink.

Made with water from the Austrian Alps
Rich in Niacin & Pantothenic Acid
No High Fructose Corn Syrup
No Aspartame
Skip to product information
great
sucralose isnt my favorite, but i have drank one of these everyday since because thhey do taste good and make me feel better with the vitamins
Dont Take Our Word for It...
great
sucralose isnt my favorite, but i have drank one of these everyday since because thhey do taste good and make me feel better with the vitamins